Polacy w wielkich klubach (7): Man City
Na hasło Manchester City, młodym kibicom przychodzi myśl, zwycięzca Premier League z roku 2012. Jednak City to tradycja, to trzykrotny mistrz Anglii, zdobywca europejskiego Pucharu Zdobywców Pucharów, odwieczny rywal "Czerwonych Diabłów", jeden z założycielskich klubów Premier League. Na przestrzeni lat, kibice City przeżyli chwile szczęścia i sukcesów, poznali również smak porażki i upokorzenia, jakim była gra w III lidze, by doczekać się odbudowania marki. Mieli też szczęście podziwiać w akcji jednego z najwybitniejszych zawodników z Polski. Dziś Manchester City nawiązuje do dawnych sukcesów z lat 60-tych i 70-tych i jest jednym z najlepszych zespołów w Europie.
Polskie ślady w drużynie City sięgają sezonu 1978/79, kiedy to po kilku latach starań, pozwolenie na grę za granicą, otrzymał Kazimierz Deyna. Późną jesienią 1978 roku transfer Deyny do Manchesteru stał się faktem. Kibice Legii płakali, ponieważ tracili idola, lidera i zawodnika, który był przez lata podstawą, a zarazem gwarantem sukcesów. Młodszym fanom należy tu przypomnieć, że w latach siedemdziesiątych, polscy piłkarze mimo, że byli jednymi z najlepszych na świecie, nie mogli przechodzić do zagranicznych klubów.

Władze Polski Ludowej pozwalały naszym reprezentantom opuścić polską ligę dopiero u schyłku ich kariery, a przynajmniej gdy najlepsze lata mieli za sobą. Podobnie było też w przypadku Deyny. W chwili przeprowadzki na Wyspy miał 31 lat, właściwie zakończoną karierę reprezentacyjną, a i tak jego wyjazd nie był oczywisty i w Manchesterze Deyna pojawił się dopiero w trakcie sezonu.
Aby w pełni opisać klimat jaki towarzyszył temu transferowi, trzeba przypomnieć atmosferę zawodu po Mistrzostwach Świata w Argentynie, gdzie Deyna nie strzelił drużynie gospodarzy rzutu karnego. W rozmowie z jednym ze starszych kibiców Legii, który doskonale pamięta tamte czasy, usłyszałem: My Kazika kochaliśmy, reszta Polski nienawidziła, nic dziwnego, przez tyle lat gnębił wszystkie drużyny, płakałem na meczu pożegnalnym tak samo jak w momencie, gdy odchodził do Manchesteru… (mecz pożegnalny odbył się rok po transferze przyp. red.) ... to był kiepski okres dla Legii i dla samego Kaki, jak teraz patrzę po tylu latach, to myślę, że zrobiłby niesamowitą karierę, gdyby mógł wyjechać kilka lat wcześniej, choćby po Igrzyskach '76…"
Pierwszy rok w drużynie City, Kazimierz Deyna zakończył z bilansem 13 ligowych spotkań. Adaptacja nie przebiegła w sposób spodziewany. Wielu fachowców już wcześniej powtarzało jak mantrę, że Deyna do ligi angielskiej nie pasuje, że to jeden z najlepszych zawodników świata, jednak na angielskich boiskach nie będzie miał okazji zaprezentowania swojego intelektu i piłkarskiego zmysłu. Mimo takich opinii, Deyna marzył o grze na Wyspach. Pierwszy sezon pokazał, że złowrogie przewidywania mogą się sprawdzić, kolejnym trenerom drużyny z Manchesteru, zarzucano, że nie potrafią wykorzystać potencjału Polaka, rzucając go co chwila na inne pozycje.
Kolejne lata pokazały jednak, że Deyna nie pasuje do angielskiego stylu gry. Przez 3 sezony spędzone w Manchesterze rozegrał jedynie 38 spotkań, strzelając zaledwie 12 goli, niektóre z nich nadal można znaleźć w internecie, jak choćby honorowe trafienie przeciwko Borussii Moenchengladbach w Pucharze UEFA.
Coraz rzadsze występy w pierwszej drużynie, a także przesunięcie do rezerw, sprawiło, że Kazimierz Deyna w 1981 roku opuścił Manchester City. Mimo że Deyna ligi angielskiej nie podbił, to z pewnością można stwierdzić, że podbił serca "błękitnej" strony Manchesteru. Magazyn "Four Four Two" sklasyfikował popularnego Kakę na 48. miejscu wśród najlepszych zagranicznych zawodników w historii Premier League, natomiast "The Sunday Times" umieścił go wśród pięćdziesięciu największych graczy The Citizens. Te odznaczenia i rankingi pokazują, jak bardzo Deyna był ceniony na Wyspach.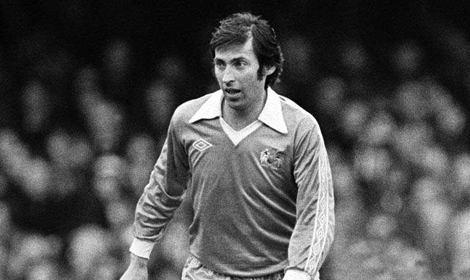 Kilka lat temu w ślady Deyny mógł trafić młody Polak, Adrian Cieślewicz. Urodzony w Gnieźnie Cieślewicz, został wypatrzony przez skautów Manchesteru City, na turnieju w Aberdeen, gdzie został najlepszym piłkarzem imprezy. Przez dwa lata, do lipca 2009 roku, był zawodnikiem młodzieżowej drużyny Manchesteru City. Niestety nie dane było mu zadebiutować w pierwszej drużynie. Po odejściu z The Citizens, 23-letni w tej chwili Polak, występował w FC Wrexham, a od tego sezonu jest zawodnikiem Kidderminster Harriers, drużyny występującej w V klasie rozgrywkowej w Anglii (Conference National).
W ostatnich miesiącach często kojarzono Manchester City z Robertem Lewandowskim, czy Piotrem Zielinskim, jednak żaden z nich nie trafił do drużyny prowadzonej przez Manuela Pellegriniego i pewnie żaden z nich tam w najbliższej przyszłości nie trafi.
Pozostaje nam czekać, aż któryś z naszych rodaków dostanie szansę, by napisać dalszy ciąg polskiej historii Manchesteru City.
Autor:
Michał Jasiewski
Data: 20.02.2014; 11:01; źródło: ePilka.pl
Copyright © 2018

Hazard może uzależniać. Graj odpowiedzialnie.
Serwis przeznaczony TYLKO dla osób które skończyły 18 lat. Zakłady bukmacherskie nieodłącznie związane są w ryzykiem. Jeśli zauważyłeś u siebie objawy uzależnienia skontaktuj się z serwisami oferującymi pomoc w wyjściu z nałogu hazardowego. Serwis epilka.pl ma charakter informacyjny, nie nakłaniamy i nie zachęcamy do uprawiania hazardu.